A guide to golf in Normandy
By: Golf Shake | Thu 03 Sep 2015 |
Comments
---
Directly across the English Channel is an idyllic, tranquil, and overlooked golfing destination. Normandy is a stunning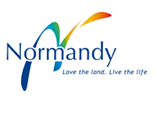 region in northern France, combining the delights of the seaside with the serenity of the countryside. In many respects, it is a fusion of the best of Britain, which has been enhanced with a continental flair that provides an attractive sense of cultural distinction.
Beautiful towns and villages linked with spectacular beaches. There is much to admire, and as you will discover, the golf on offer isn't too shabby either.
Region, Golf and Accommodation
Perhaps the first quality attribute of Normandy to note is its accessibility. Always an important aspect to consider for anyone planning on making a particular destination their port of call. Easy to reach from the United Kingdom via the Eurotunnel, or, for the more nautically inclined, regular ferries run from the south of England to Le Havre or Caen, ensuring that you could feasibly arrive at your accommodation within just a few hours after walking out of your front door.
Deauville is arguably the grandest of all the seaside towns in northern France. With a racecourse and annual film festival attracting sporting and artistic visitors alike, its Grand Casino and sumptuous surroundings have been referenced in many works of fiction, a cultural status that betrays its comparatively modest population of under 4,000 people.
Often referred to as the Parisian Riviera, Deauville also has enough to delight golfing visitors, with the immaculately presented 27-hole complex of Golf Barriere de Deauville being situated just outside the town centre. With stunning views across the landscape from high on Mount Canisy, there is an unrivalled calm sense of luxury and comfort to the courses, with the visually imposing Hotel du Golf Barriere serving as a backdrop that is quite reminiscent of Turnberry in Scotland.
That extraordinary building is just one of the many high-end accommodation options in the town, with the aesthetically attractive Normandy Barriere Deauville combining blends of English and Norman architecture to complete an opulent five-star hotel of near jaw-dropping proportions.
---
Golf Barriere de Deauville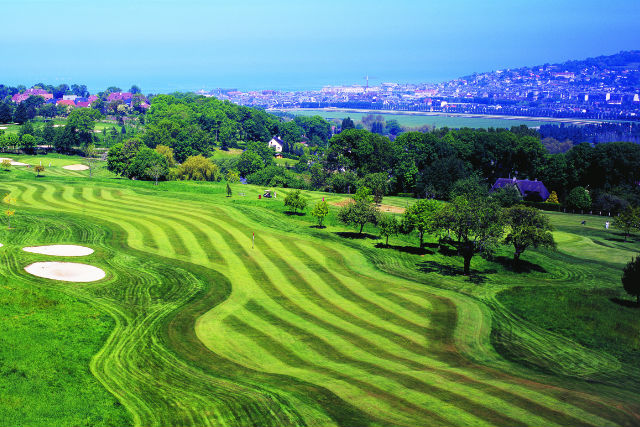 ---
Temporarily glancing away from the charms of Deauville, there are further golfing gems to be experienced in the nearby area. Champ de Bataille Golf Club features a brilliantly designed courses that was opened in 1990 to positive reviews. Weaving through an assorted variety of tress, the layout shares many characteristics with some of the great English courses to be found in Surrey, with the forest framing the holes to provide the visuals to match the excellent challenge that was laid out.
For those who desire that unique and refreshing scent of sea air, a visit to Omaha Beach is a requirement. With two 18-hole courses situated between land and sea, it has something for all tastes. The senior of the layouts – La Mer – opened in 1987 and features spectacular cliff-top views, with the sixth green in particular being placed directly on the precipice.
La Mer is complimented by the quality Le Manoir design, which blends into the countryside and offers stunning panoramas of the surrounding area. Opened for play in 2006, the course features an enjoyable mix of challenging holes, retaining a variety of tees to ensure that it remains playable for all standards of player.
Away from golf, Omaha Beach is a name that stirs historical connections, with it being one of the key sites during the Normandy landings in 1944. The Allied forces – led by Britain, the United States and Canada – undertook the largest seaborne invasion in world history to liberate France and Western Europe from the clutches of Nazi Germany. Visiting these beaches is a humbling experience, as you consider the terror and sheer magnitude of the operation that helped to change the course of history. For anyone visiting the region, it is something that has to be done.
In addition to Deauville, there are a number of seaside towns that are worth frequenting in Normandy, including Trouville, Honfleur, Houlgate and Cabourg. All have fine accommodation options with much to offer, while the community of Dieppe is extremely popular with tourists, with a warm welcome always being guaranteed from the locals.
You may be surprised – but there are even more golf options in the region. Clécy Golf Resort is a pleasantly small 16-bedroom hotel adjacent to an enjoyably rolling and undulating course.
A further benefit to Clécy is its close-proximity to Caen, which is only 40 minutes away. The city has a long and fascinating history, dating back to the early days of William the Conqueror. Many of these early-mediaeval buildings are still intact, despite the brutal fighting that took place in the aftermath of the Normandy landings during the Second World War, which destroyed a large proportion of Caen's infrastructure.
---
Golf at Saint Saens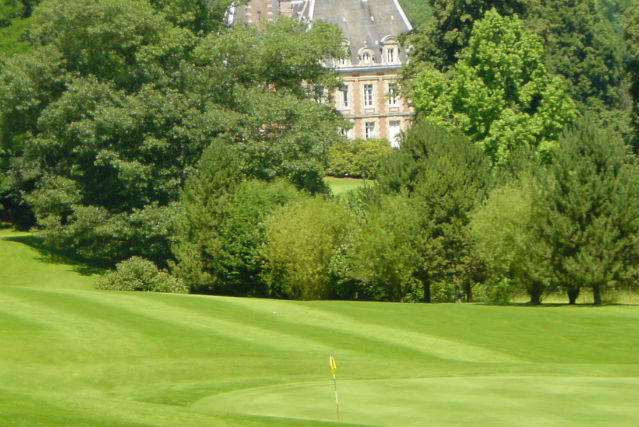 ---
Saint Saens is another jewel in the golfing crown of Normandy, with a hotel that has been converted from a 19-century hotel and stables, which provides a more unique continental atmosphere. The course is equally pleasing, having been carved through an imposing estate on the edge of the Eawy Forest, with the layout boasting noted variety in its topography, ranging from narrow tree-lined holes, to a more open and hilly section that will gently test all facets of your game.
The Bottom Line
While it may not be the most obvious destination for many people, Normandy is becoming an ever more intriguing location for golfers, with the variety of courses and accommodation options satisfying all tastes and budgets. The spotlight on France is only going to increase in the coming years, with the stunning Le Golf National scheduled to host the Ryder Cup in 2018.
While that event will be held on the outskirts of Paris, the net will be spread wider and have a positive effect across the country. Perhaps now is a good time to get in ahead of the crowd.
For more information on golf breaks to Normandy - Click here
---
Related Content:
What do you think? leave your comments below (Comments)
---
Leave your comments below
comments powered by

Disqus
More Golf Course & Travel Features
Plan your next golf break with Golfbreaks.com
Travel Deals Newsletter
Save up to 50% on golf breaks & tee times!
Join Today »