10 Things to do to Enjoy a Golf Trip in the Sun
By: Derek Clements | Thu 17 Aug 2017
---
Increasing numbers of golfers are now leaving these shores to play golf in the sun. If you pick the right destination, at the right time of year and get the best possible price, you can have a trip to remember. But get it wrong and it could be a disaster. If you are planning to organise a trip abroad there are some definite dos and dont's.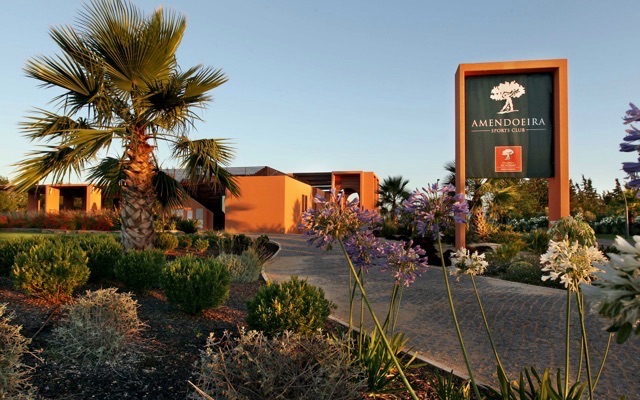 1. Alcohol
Whatever else you do, don't drink beer during the day and then go out and expect to be able to play good golf. Alcohol dehydrates you and the chances are that you will end up with a splitting headache
2. Check out your accommodation BEFORE you go
You may well think that because it is only somewhere you are going to sleep then it doesn't really matter, but do you really want to share your room with cockroaches? Cheep out Trip Adviser. And book your trip through a reputable company such as Golfbreaks.com
3. Check out the courses
We all want to play the best possible golf courses, but make sure that the layouts you plan to tackle are not too difficult for your party. They all have websites, most with flyover videos of each hole. Beginners will not enjoy trying to achieve a 200-yard carry over water. And check whether or not you need to show handicap certificates and read the views on Golfshake.
4. If the course offers you a buggy, take it
You might feel that it is more macho to walk round with your bag slung over your shoulder, but if you are heading to the likes of Spain or Portugal in high summer, it is going to be hot
5. Don't tee off at midday
If your chosen course offers you a lunchtime tee-time, look for somewhere else to play. It really is not much fun playing golf in temperatures in excess of 30C, with no breeze
6. Don't forget to take sun lotion
It only takes a few minutes exposure to the blazing hot sun to burn your skin. You may not be aware of being burnt while you are on the course, but if you don't protect yourself you will regret it. And wear a hat. OK, so wearing a baseball cap may be uncomfortable if the weather is really hot, but it is worth suffering a little bit of discomfort to ensure that you don't burn your head - if you are bald, this is a complete no-brainer
7. Hire a car from a reputable company
You may well be looking to keep costs down (aren't we all?), but don't take short cuts when it comes to hiring your car. The companies we have all heard of, such as Avis, only provide cars that are well maintained and reliable.
8. Don't go without insurance
When a group of men go on holiday together, they are going to hit the bars at some stage, and that's when accidents can happen. It may not be your fault, but it is better to be safe than sorry. Insurance cover can be bought either for the duration of your trip or annually. Don't take the risk of being without it.
9. Plan your transport from the airport
Ensure that you get your airport transfers sorted out before you go. It is easy to do. Just go online, check out the prices of transfers from the airport to your hotel and book it. You really don't want to be arriving at a foreign airport and just hope that you might be able to find a cheap taxi. Do it in advance.
10. Is it worth hiring clubs when you get there?
If you are going to use a budget airline, the cost of the flight will probably be pretty cheap, but by the time you have put a case and a set of golf clubs in the hold you will soon find that those costs mount. Most golf courses abroad offer hire clubs - check it out before you go. But if you are going to hire clubs, remember to take some golf balls - and don't forget to pack your golf shoes.
To help plan your next trip check out the Golfshake stay and play travel section for features.
---
Top 10 Golf Travel Deals
Looking for ideas for a last minute break ? Check out the #GolfshakeTop10 deals for inspiration and last minute deals on golf breaks throughout the UK and Europe.

---
Related Content:
Plan Your Next Round
Ardglass Golf Club
County Down
from £22.00
Save 50%
Castlerock Golf Club
County Londonderry
Galgorm Castle Golf Club
County Antrim
from £13.00
Save 23%
More Golf Course & Travel Features
Plan your next golf break with Golfbreaks.com